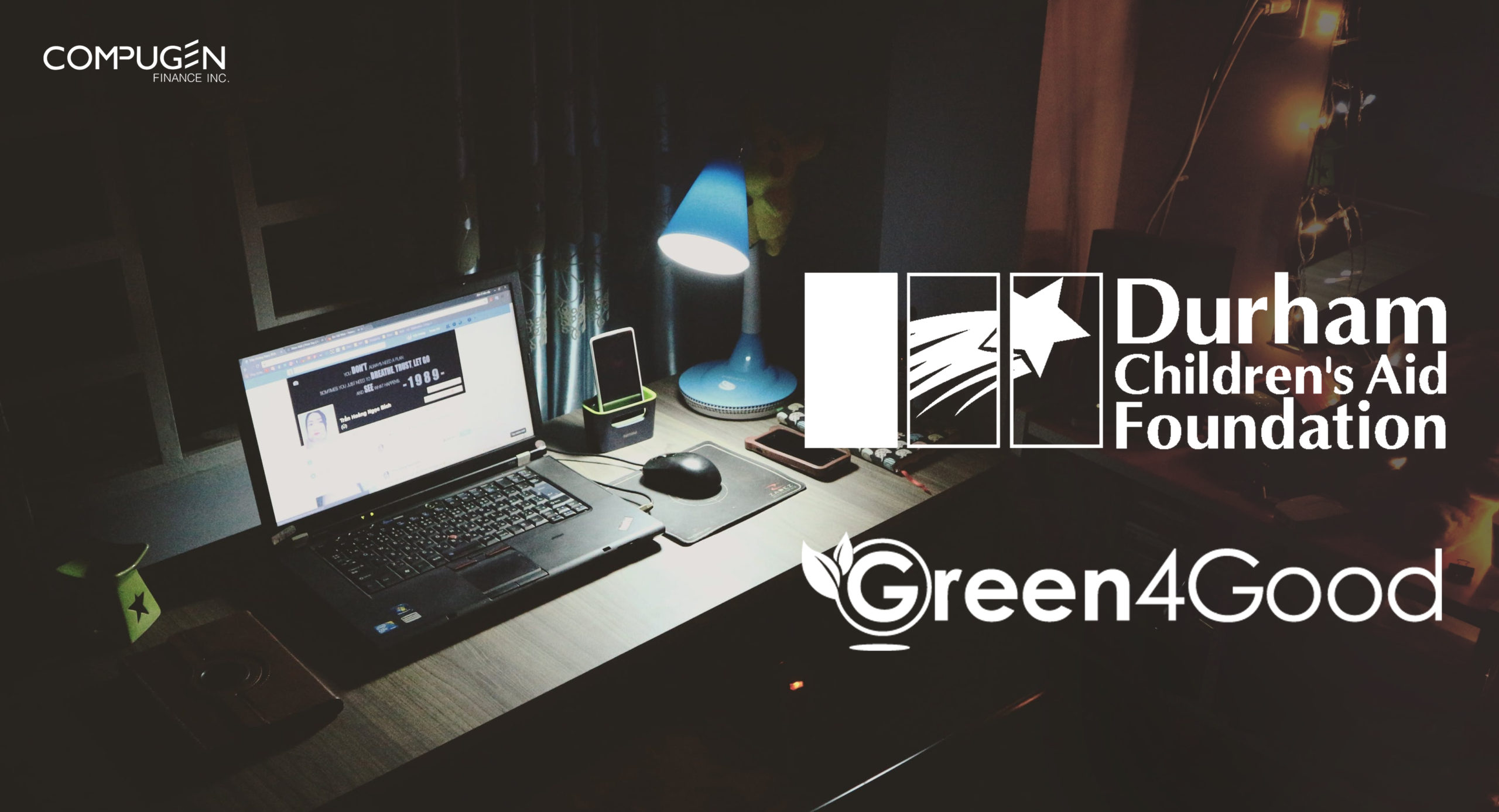 Read the letter from Durham Children's Aid Foundation here
The Durham Children's Aid Foundation (DCAF) supports children, youth and families by raising funds for them. They provide an array of support services to enable the safety, stability and wellbeing of children and youth.
Through the Green4Good Program, Compugen Finance Inc. has donated laptops to the foundation as youth are left isolated during this unprecedented crisis. We hope that these laptops will help students access resources so they can complete the requirements of their online learning, and continue their studies at a secondary or post secondary program. This crisis has increased the barriers faced by vulnerable youth as they work to overcome their circumstances.
In this unique situation, it is important that we come together to help those who have been the most negatively impacted by social isolation. We want to be there for the community, and we have been continuing our role in supporting local charities and foundations.
The DCAF also provides other supports including:
Urgent and Critical Needs Emergency Support
Bursary Program ($50,000 annually to 50 students)
Holiday Hope (Supporting 1000 children/families annually)
Camps for Kids, Clothing Program and the Youth Mentorship Program.
If you would like to help them support their network, you can donate financially or volunteer your time here.