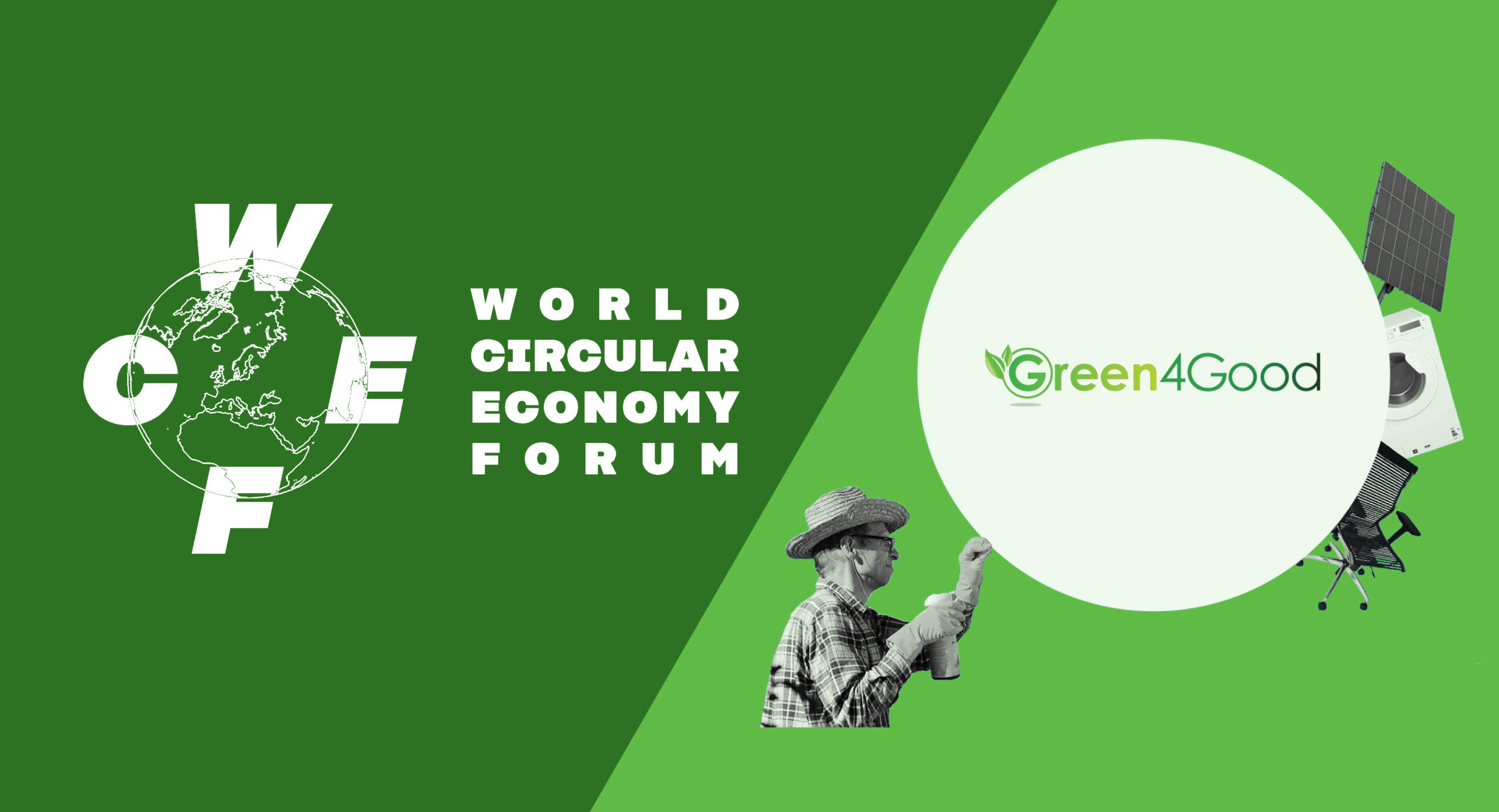 The annual World Circular Economy Forum 2020 was held online on September 29 and 30 to bring industry experts, business leaders and policymakers around the world together to discuss solutions for transitioning to the circular economy.
Leading up to the event, Finnish innovation fund SITRA was commissioned to seek out and find the most inspiring and practical solutions for accelerating the circular economy. SITRA with Deloitte reviewed solutions from across the globe to compile fresh ideas that provide a picture of what is going on in the circular economy right now. After rounds of written submissions and interviews, Compugen Finance's Green4Good program was named in the final list of 39 solutions! Our solution was recognized for tackling the issue of e-waste by offering sustainable technology disposal services.
"Green4Good enables a mind shift towards the circular economy in companies that would otherwise not believe it is possible to find significant value from their used IT assets", states SITRA's Green4Good solutions page. You can read about the solution here.
The Green4Good program was also featured as part of WCEF's short video series on solutions that accelerate the circular economy. VP of ITAD Programs Brent Smiley states, "the circular economy allows us to look at the hidden potential of materials and waste, and to realize that there's value here and there's money to be made." Check out the full video here: